The Home Buying Process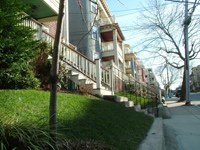 There are many steps in the home-buying process. Here is a brief list to help prepare you:
Obtain pre-approval letter from lender.

Work with a REALTOR® to find a neighborhood and home that suits your needs.

Make offer to purchase (with initial deposit).

Submit mortgage application.

Conduct home inspection.

Review condominium / property documents.

Sign P&S agreement (with additional deposit).

Choose loan program and closing attorney.

Obtain mortgage commitment.

Get home owner's / condominium insurance.

Consider homestead.

Review closing costs.

Conduct "walkthrough" inspection.

Obtain check or wire funds.

Attend closing (bring photo ID and check book).

Apply for residential exemption.