Tools For Your Home Search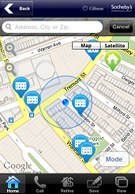 We offer several convenient tools to assist you in your home search and buying process:
Sign in to our site for customized searches: This allows you to be updated on homes in your price range that are new to the market or have had price reductions.

Our neighborhood search: You can use GibsonSothebysRealty.com to search for homes, specifically by neighborhoods. We understand that each neighborhood is different and offers a unique feel and character to suit its residents. Whether you prefer Boston's historic Back Bay or bustling Harvard Square in Cambridge, we can help.

Our Luxury Building Search: You can use our building-specific search to find properties in specific high-rise buildings, such as the Ritz, Zero Marlborough or Laconia Lofts.

Kwkly texting: This text-to-MLS service allows you to access data about any property for sale in MLS. Next time you pass a property with a FOR SALE sign, just text the word GIBSON to 59559 to see how it works.

SIR mobile application: This GPS-based application is available for iPhone, Droid, Palm, and Blackberry devices. Using your location, this application can identify nearby homes for sale – including photos and details about each property. It can also identify nearby recent sales. If you wish to search a different city, you can do that, too.

Our buyer guide: This is a step-by-step guide to the process of buying a home and includes a list of the necessary documentation and information about neighborhoods and cities in the region.