Thelatest issue of Significant Salesfeatures top sales from around the world beginning with an extraordinary homein New York. Also featured is an elegantwaterfront property inMarthas Vineyard, a sprawling ranch in Texasand more than twenty other properties from around the globe.
$30,000,000 USD | New York, USA
New York -History, elegance, and the conveniences of modern restoration converge in this magnificent home. Boastingunobstructed views down Fifth Avenue, Central Park, the midtown skyline and The Jacqueline Kennedy OnassisReservoir, this homes 26 windows and custom detailing accentuate the graceful layout of the grand scalerooms. A Shelton, Mindel and Associates extensive three-year renovation, featured by Architectural Digest, onlyenhances this rare opportunity to live in one of Fifth Avenues most highly regarded buildings.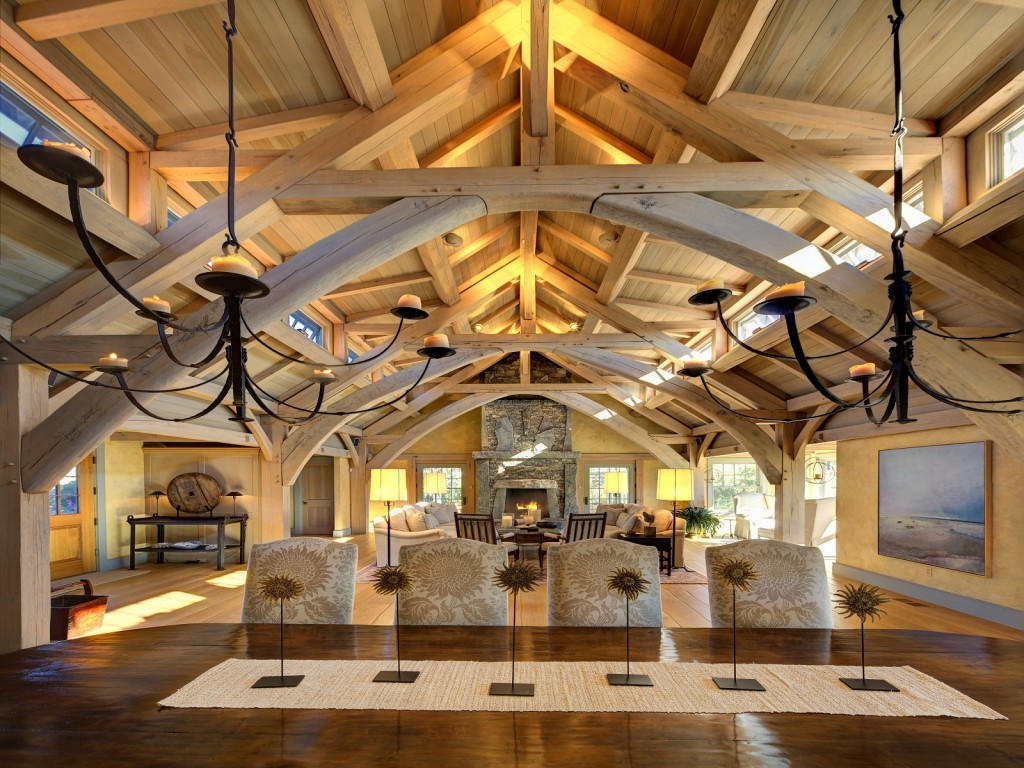 $24,750,000 USD | Massachusetts, USA
Massachusetts - This residence is part of the exclusive 600-acre Oyster Watcha Midlands Association, an enclave of 15 private homes containing some of the most sought after properties Marthas Vineyard has to offer. With direct accessto more than half a mile of private, sandy beach along the South Shore, this world-class setting also includes aneighborhood tennis pavilion with a clay court and two hard courts. The compound includes a six-bedroom main house and two-bedroom guest house with 180 degree water views, gourmet chefs kitchen, solarium, remarkable wine cellar with attached billiard room, home gym and steam room all offering spectacular attention to detail,design and craftsmanship.
Texas -One of the largest ranches in McMullen County, where land is rarely ever for sale, this property has been ownedand operated by the same family since 1963. The ranch was named after a hundreds-of-years-old Live Oaktree, or Encino, that along with the San Caja mesa, appears on maps as far back as the Spanish Colonial Period.The property includes five homes, cattle pens, 18 pastures, and eight water wells. Under a Managed Land DeerPermit, it is a haven for native wildlife including whitetail deer, turkey, quail, dove, javelina, hogs and others.
Florida -With 200 feet of private interior Gulf of Mexico beach frontage this home was expertly crafted by Jerryde Gennaro (architect), Newberry North (builder) and Russell Bencaz (landscape designer). Step through the walled and gated entry and get the feeling of a botanical garden with lakes, waterfalls, koi ponds and native tropical foliage. The dark wood and stone detailing of the interior coupled with the walls of mahogany and French doors create seamless living indoor/outdoor spaces that bring the Gulf views into almost every room. Features include a state-of-the-art media room, outdoor kitchen and one-bedroom carriage house over a three-car garage.
$15,600,000 USD | New York, USA
New York -This residence is located on a prime residential block off 5th Avenue near Central Park and the Metropolitan Museum. 21 feet wide and 6-stories tall, the house was built as a single-family residence in 1883 andre-designed in the 1970s by renowned architect Robert A. M. Stern. The house is in excellent condition with high ceilings and working fireplaces throughout.
Click here for the full issue of the Volume 7 2015 Significant Sales.
Significant Sales was designed to be a powerful tool for listing distinctive properties as it showcases the global reach and power of our broad network.