Rarely does a mansion designed with such architectural intrigue come on the market in Cambridge. Known as the Joseph Thorp House, this 1888 single family home was designed by Arthur Little for philanthropist and activist Sara Chapman Bull over a century ago.
Bulls appreciation for the art, and Littles impeccable attention to detail are evident throughout the 8,400 square foot house. Neo-Classical details, from columns and pilasters to balconies and bays, as well as Queen Anne and Greco-roman influences can be found throughout the 20 room home. The librarys decor was inspired by Norwegian design, while the kitchen, with its original Walker and Pratt cast-iron stove, a modern prep island, sub-zero refrigerators, and FiveStar range, has more of a French air.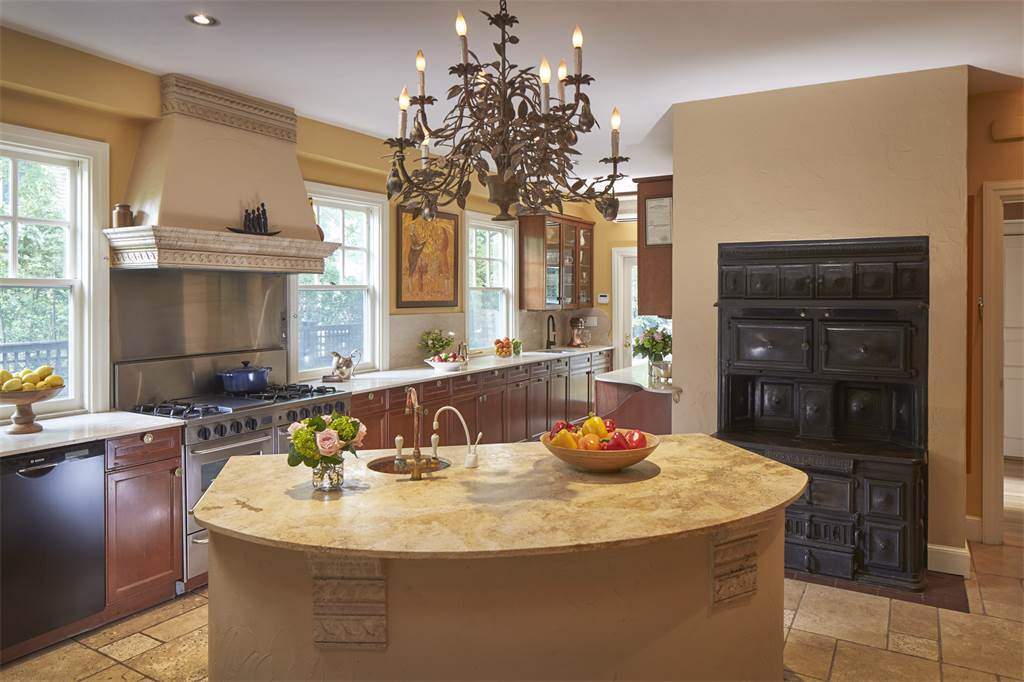 Adding to the home's uniqueness is its salon. Lockwood de Forest, an artist, designer, and notable figure during the Aesthetic Movement, is the talent behind the rooms carved teak and extravagant decor. It is rare to come across de Forests work as the majority of his pieces can only be seen in museums.
Set back from the street, this ten bedroom, four full and two half bathrooms gem sits on nearly half an acre, and has views of a courtyard, flowerbeds and a fountain.
Many notable figures have experienced the beauty that is the Joseph Thorp House including, Hillary Clinton, Jane Addams, Gertrude Stein, and Yo-Yo Ma.
Interested in making this extraordinary home your own? Contact us today! 866.766.7356 | info@gibsonsir.com