Beloved Hollywood couple Catherine Zeta-Jones and Michael Douglas are selling their Bermuda oasis. The property, 10 Longford Hill Road, is currently on the market for $10,650,000 and listed by our affiliate Rego Sothebys International Realty.
The couple, who purchased the home both as a retreat from the hustle and bustle of Manhattan and to be closer to Douglass relatives that live on the island, have loved their gated estate since 2002. The 1827 ivy covered mansion is informal while maintaining an elegant English charm reminiscent of the the actresss years in London. Zeta-Jones described the home as quintessentially English during an interview with Architectural Digest.
The 9,500 square foot, 8 bedroom, 8 full bathroom main house is complete with a gourmet kitchen, spacious living room, and a fully equipped exercise room on the basement level with a shower, locker room, bath and sauna facilities. The home also has two 50 foot cedar verandas overlooking the harbor.
When the couple was completing work on the main house, they were able to live in any one of the propertys 3 other living quarters: the guest cottage, 100 year old apartment, or the 2 bedroom caretakers cottage.
Also found on the 3 plus acre gated estate are a fruit orchard, a tennis court, and a gated pool.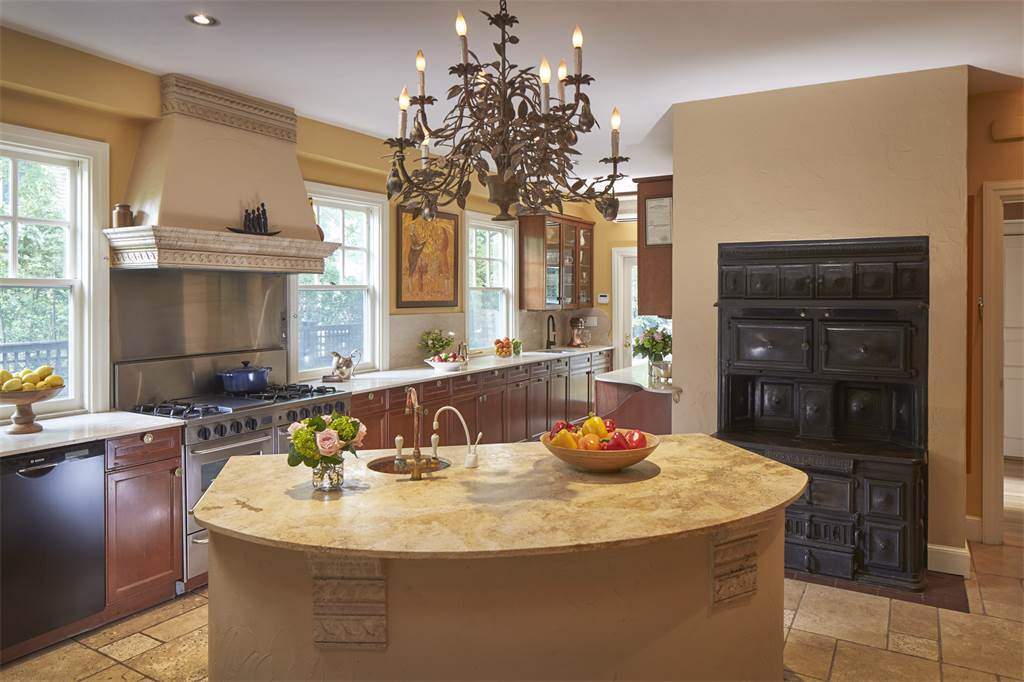 All photos courtesy of Rego Sotheby's International Realty
Interested in this extraordinary property with True Bermuda Charm? Contact us today for more information.866.766.7356 | info@gibsonsir.com