Travel to Europe, Asia, Africa and back all in the comfort of Wellesley, Massachusetts. Once featured in Wine Spectator for its 3,000 bottle Tuscan wine cellar, and Globe Magazine for its Bali-themed master suite, 535 Worcester Street is adorned with artifacts from foreign lands and exudes the energy of a thousand once-in-a-lifetime experiences.
The current owners spent the last 40 years traveling the globe, collecting memories, like daisies, to display in their home. Sitting on an acre of land, this luxurious residence is proceeded by a wrap-around circular driveway, offering an imperial approach to a private entrance atop a gentle hill.
On the first floor, high ceilings, wood paneling and detailed molding compliment the chefs kitchen and breakfast area referred to as a magnet for friends to gather around the island for conversation, horsdoeuvres, cocktails and wine, according to the seller. The open layout provides ideal space for entertaining suitable for memorable parties, charitable events and good times in the warm and inviting rooms, from small gatherings, cocktail parties, sit-down dinners, buffets for large parties.
Off the kitchen, one door leads to a spacious outdoor patio overlooking the tree-lined yard and pond, while another door leads to the basement level. Those lucky enough to pass through this second door are then transported through a brick entrance right to the heart of Tuscany.
A candlelit corridor, shallow alcoves housing sconces, wine bottles, and paintings of the Tuscan countryside create an environment as lovely and pretty as the most intimate restaurant in the hills of Italy. A tradition of buying wine on Fridays prefaced the story of many nights spent in this beautiful space, hosting intimate dinners made in the full kitchen or relaxing with a bottle of rare Bordeaux in one of three selective wine rooms.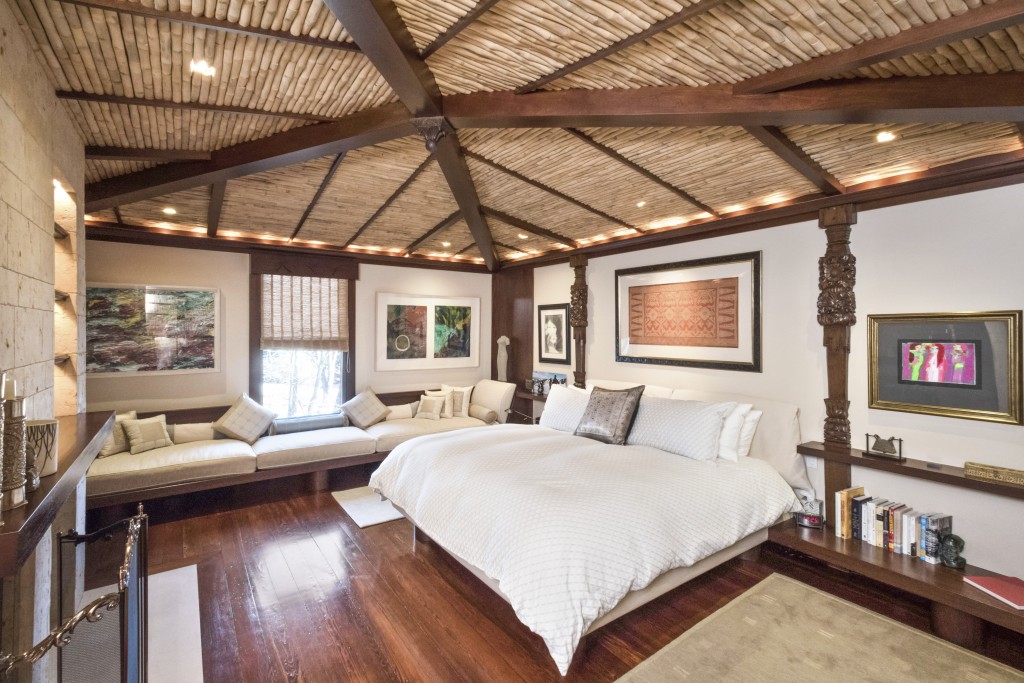 The second floor offers three bedrooms and two full baths. The master suite exudes the serenity of Indonesia, specifically that of the beautifully island paradise of Bali. Handcrafted Balinese pillars flank the bed while a Balinese door opens a cabinet in the bathroom. Another bedroom on the floor offers the airy warmth of Africa with design inspiration and authentic fabrics from the owners travels to the continent.
The sellers attest to 535 Worcesters irreplaceable magic: Having lived in our home for 40 years, weve had some amazing times there. The home tells our personal story of extraordinary adventure, and special people in our lives. Its been a home of warmth, friendship, and many celebratory gatherings.
The homes history is one of good fortune, success, and happiness. 535 Worcester has been a sacred space for us, and it is our wish to transfer that specialness to the new owner.
For more information, or to make this home your own, contact Siu Fu Lau.