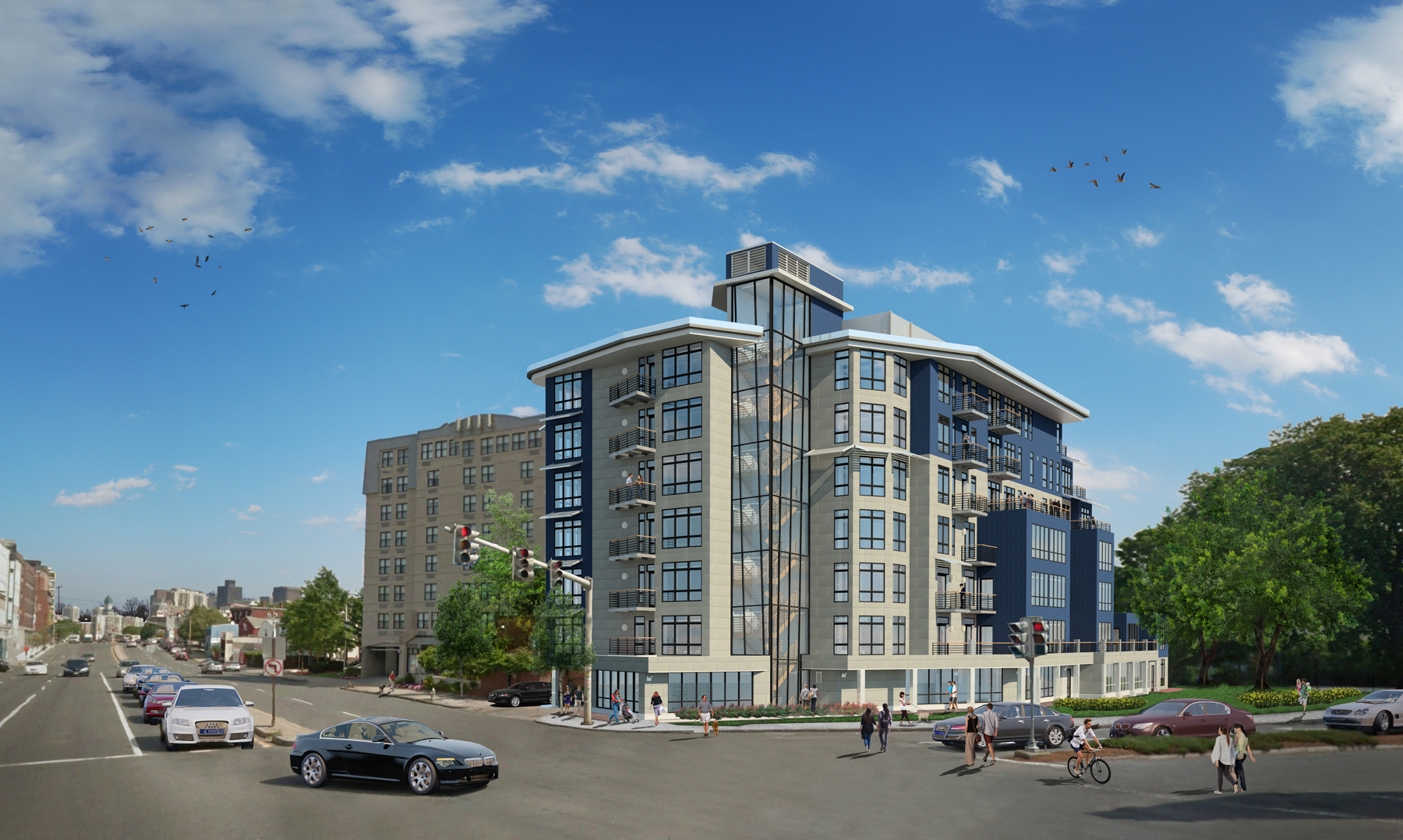 Enjoy the comforts of modern living at Point 262, Cambridges newest Condominium Development.
Opening in the Fall of 2017, Point 262 is an ideal place for individuals who are seeking to invest in one of the strongest housing markets in America. Just off the Monsignor OBrien Highway, this new complex includesa total of 55 units. Divided into 20 one bedroom and 35 two bedroom condos, each will have its own private balcony with incredible views of the city.
All will be equipped with professional grade stainless steel appliances, statuary stone waterfall kitchen islands, bathrooms with radiant floor heating, hardwood floors, and much more. Residents will have access to a beautifully landscaped common roof deck with lush green terraces, a top of the line fitness center, and on site concierge services.
Standing high at sevenstories tall, the bottom floor of the building will contain a structured parking facility and deeded storage areas, while the second floor will hold the lobby, a community space, and the fitness center. With one bedroom units averaging at 838 square feet, and two bedroom units at 1,054 square feet, there will be no shortage of space and comfort in these new homes.
Just a short distance from the Lechmere train station, a mile from Kendall Square, and two miles from downtown Boston, this lavish new complex is nearthe academically rich community that sets Cambridge apart from anywhere else. Home to endless high tech businesses and research facilities, East Cambridge is a cultural and academic hotspot. With an abundance of restaurants, nightlife, and cultural attractions like the Boston Museum of Science and the Cambridgeside Galleria, this is the neighborhood of every young professionals dreams.
Point 262 is being developed by Cambridge Capital Group LLC and is expected to thrive in one of the most sought after addresses in all of Massachusetts. As prices for condos in the Greater Boston area have been rapidly and steadily increasing over the last few years, the demand for homes in Cambridge is higher than ever, and shows no signs of slowing down.
According to a recent article, Cambridge has seen some of the largest price gains over the last decade, with a median home price of almost $1.7 million in 2016. The city of Cambridge has long been an epicenter of cultural and academic excellence. It's blend of beautiful tree lined streets and historic Victorian homes, coupled with its proximity to downtown Boston makes it an incredibly desirable place to live. With bidding wars becoming the norm, it comes as no surprise that prices of single family homes have now surpassed that ofmost cities. With that being said, now is the time to make your move into this incredibly desirable area.
Point 262 is your perfect opportunity. Prices in this building start in the mid $500s. If you would like more information about how to make one of these homes your own, visit Point262Condos.comor call exclusive listing agents: Ted Pietras 857.362.1840 or Ken Smith 617.592.3249.