With over 25 years of knowledge and experience, Frank Celeste has been consistently ranked as a top producing agent throughout Boston and all of Massachusetts. His team successfully closed over $100 million in sales volume in 2017. Celeste was named Best Real Estate Agent in 2017 by Boston Magazines Best of Boston, ranked in the Top 1% of all Brokers in the USA by Trulia.com, and ranked in the Top 150 USA Realtors by The Wall Street Journals REAL Trends Report.
As business continues to flourish, Frank is thrilled to announce the addition of four new team members. The caliber of Frank Celestes team continues to rise, commented Gibson Sothebys International Realtys President/Co-owner, Paul McGann. We are thrilled to welcome his new team members to our growing company.
Included are Jamie N. Imperato, Derek Vannah, Michael Valencius, and Brandon Gallagher.
Prior to joining Gibson Sotheby's International Realty in 2016, Jamie N. Imperato pursued a career in luxury automotive sales, specializing in Bentley, Lamborghini, Maserati, Rolls-Royce and Porsche. Jamie brings sales experience with high-end clientele, fierce determination and a bold personality to Team Frank Celeste.
Derek Vannah, an innovative real estate professional, formerly worked for a local real estate firm where he completed over 100 transactions per year working with some of the most reputable landlords and development projects in the city. His positive outlook and calm-under pressure attitude has been an asset for his clients at the negotiation table.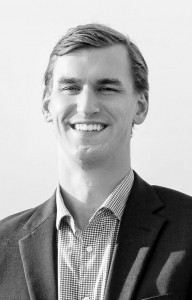 Michael Valencius prides himself on having a keen sense of local neighborhoods and new development in Boston. Before joining Team Frank Celeste, Mike worked at Metro Realty in Brookline for just under 4 years, where he closed over 350 transactions and became a top producer. Mike gained many repeat clients, leased hundreds of units for numerous owners, and looks forward to bringing his book of business to the Gibson Sothebys International Realty brand.
Brandon Gallagher comes from a background in commercial and residential rental transactions throughout Greater Boston. His patience, listening skills, and interest in establishing solid relationships has proven beneficial to Brandon and his business.
Franks business continues to positively impact the market in Boston and beyond, noted Gibson Sothebys International Realtys Chairman/Co-owner, Larry Rideout. "Frank has enlisted an all-star team of energetic and experienced real estate professionals. We are excited to see what is to come in 2018.
Working primarily out of Gibson Sothebys International Realtys Charlestown office, Team Frank Celeste services all of Greater Boston. They work together to ensure each client is treated with the highest possible level of care and service.
For more information, contact Frank Celeste.
617.872.3227| Frank.Celeste@SothebysRealty.com |www.FrankCeleste.com