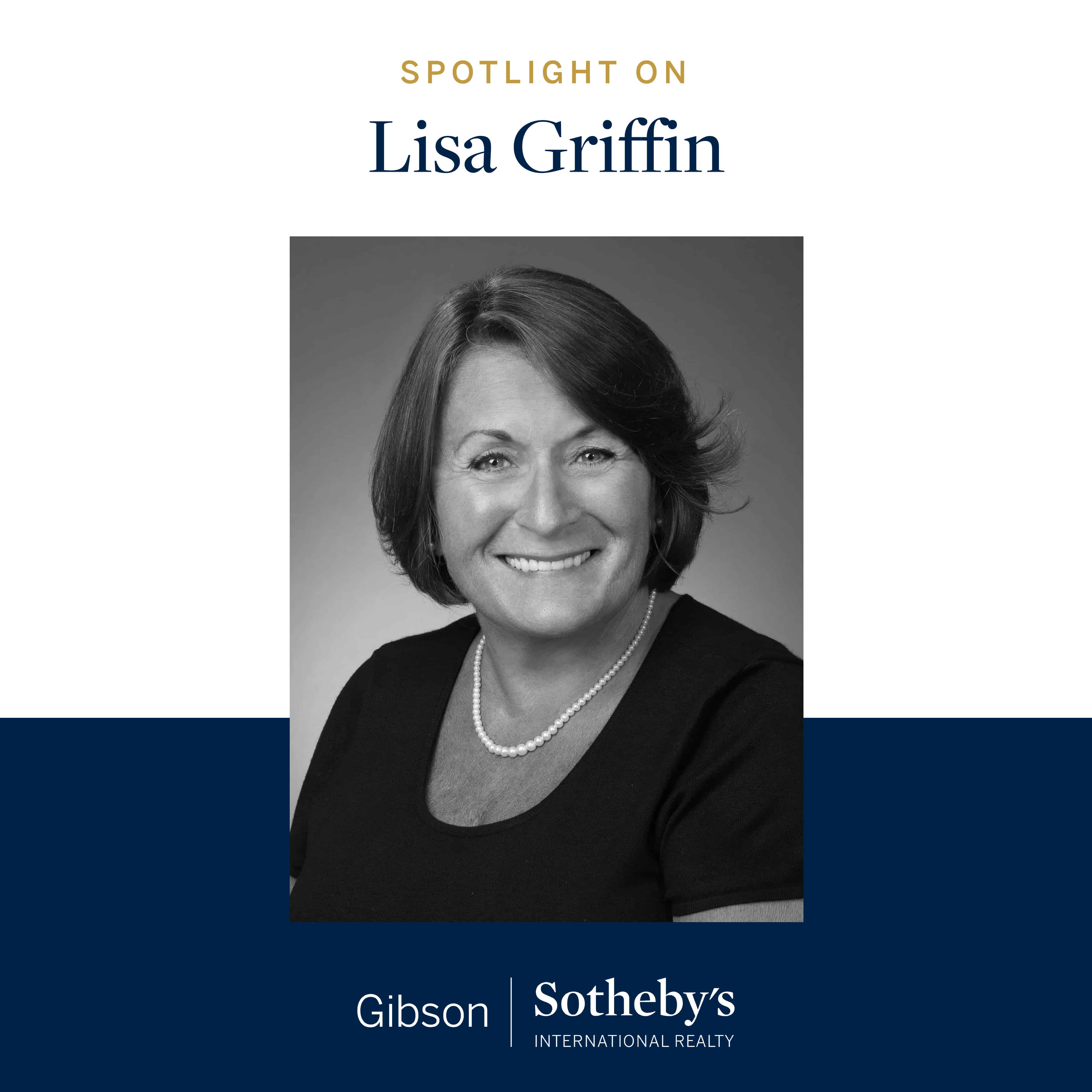 Lisa Griffin is a Cape Cod agent through and through. A lifelong Cape resident, her roots run deep in the region, and she prides herself on being a knowledgeable and active member of the community. She adores sharing her favorite corner of the world with her clients and follows through with her determination and positive attitude. Her 25+ years of success in the real estate industry speak for themselves. We're thrilled to have Lisa on our Dennis team!
Read on to hear from Lisa on her life, business, and love of Cape Cod.
What did you do before real estate and how did you get started in the business?
I was a young newlywed Navy wife, living in Guantanamo Bay, Cuba when my ex-husband got sick and eventually was medically retired. I knew I needed to be around a support system so we moved back to the Cape to be near family. My Dad helped me and I started a gift & craft supply store in Dennis village. He joined me and we expanded several times and then got an offer we couldn't refuse. Shortly after, I found myself a single mom with two babies and no way to support them. I had always had an affinity for Real Estate, so I started night classes to become an appraiser. Appraising wasn't for me, but I had an agent friend who talked me into getting licensed. It allowed me to get my kids on and off the bus, and the rest is history…

What is something your clients find comfort in that makes them turn to you for their real estate needs?
My clients tell me that they appreciate that I am honest and genuine, a hard worker, and able to deliver results. I am the "go-to" Dennis gal because I know and love this region. I was raised here, ran a business here, and raised my own family here. I'm a specialist on these Mid Cape villages, and if anyone needs to know what's going on, they call me, and I pride myself on my reputation. I love where I live, and I know these villages, their peculiarities and personalities.

I LOVE my job, and I think it shows.
What are some of your favorite local hobbies, activities or organizations that you participate in?
I love the water, and I grew up boating & fishing, water skiing or anything beach related. Since I'm unable to get to the beach, I just put in a swimming pool and I love having my own quiet oasis when I get home. I also enjoy gardening, reading, walking, and working! I've been very involved with the Family Pantry of Cape Cod, have served as a Cape Cod Baseball League host parent for 9 years, I'm a member Village Garden Club, I volunteer at my church, and give back to the community whenever I can.

What do you love most about where you live and work?
My favorite thing about living here is the changing light of the days and the seasons. The light here is special, and it colors all we see differently than anywhere else. Living on Cape Cod is a "quality of life choice", where life slows down a little, and we can appreciate all the beauty we are blessed with. I live in one of the most beautiful places on earth, and people wait their whole lives to get here. I love that we have such a wonderful community, and that I am an integral part of that, which makes me so valuable to my clients.

Favorite spots in Dennis/Cape Cod?
My favorite spots in Dennis are places I couldn't name. It's the spot between the trees by Quivet creek at sundown, the step over the dunes at Howes street beach when the light changes in August, the national anthem at a summer band concert, the solo red dingy that's moored in Harwich Port, or that pitch dark path where the lady slippers grow in the woods, and so many others that I love. They are those secret places that make it so special to me, places where I have memories or where I catch the light.

What are three sources of joy in your week?
1. My kids. My son and daughter-in-law are about to make me a grandma for the first time with a little girl. My daughter just got engaged and we are planning a December wedding.

2. My friends and colleagues. I am so blessed to have such great friends, old and new, and professionals I work with.

3. Don't laugh, but my job. How many people are lucky enough after 30 years to be able to say they love their job! I have a new job and surprises every day. I am finally at a stage of life where I am confident and fulfilled.