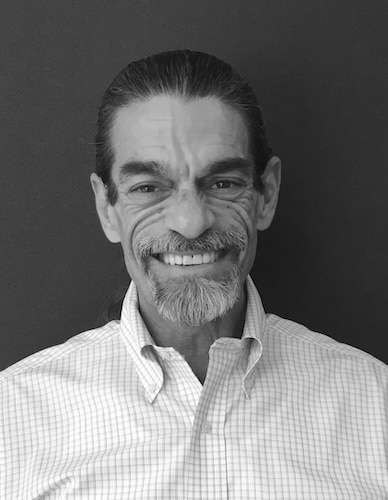 Global Real Estate Advisor
|
Sales Agent
Real Estate Broker and Boston Real Estate Expert with 34 years of experience. Specialties: Buyer's Agent, Listing Agent, Consulting, Property Management. Thanks to Frank's dedication and commitment to clients and his strong strategic and long term relationships with major brokers and real estate professionals in the city, Frank has been able to consistently deliver the highest level of service to both buyers and sellers for many years! Being one of Boston's Top Brokers for more than 30 [...]
Real Estate Broker and Boston Real Estate Expert with 34 years of experience. Specialties: Buyer's Agent, Listing Agent, Consulting, Property Management. Thanks to Frank's dedication and commitment to clients and his strong strategic and long term relationships with major brokers and real estate professionals in the city, Frank has been able to consistently deliver the highest level of service to both buyers and sellers for many years! Being one of Boston's Top Brokers for more than 30 years, Frank Celeste brings a wealth of experience to the table. His business is almost 100% by referral! The importance of this is that unlike many brokers, he is not spending time looking for new clients. He can devote all of his time, energy, knowledge, and passion to servicing his clients. As a Boston native, his intimate knowledge of Greater Boston's wonderful neighborhoods is a key asset to his success. He was asked to give a walking tour of Charlestown and the Navy Yard and appeared on an episode of This Old House. Many of his listings have been highlighted in major publications such as the Boston Globe for the Best Roof Deck in Boston, among others. If you are looking for a knowledgeable and experienced Broker who is always working in your best interest in this market, contact Frank Celeste! His extensive network of lenders, attorneys, home inspectors, contractors, and much more will make your move seamless! Frank had his own firm for 20 years and sold it to Gibson Sotheby's International Realty in October 2008. Because of his extensive experience, he was asked to stay on after the sale to help nurture and grow their business by doing what he does best - SELLING REAL ESTATE!
Office Location
20 City Square
Charlestown, MA 02129
Contact Info
Specifications
Languages:
Specialties:
Service Area:
Frank's Testimonials
This is our second time working with Frank. My wife and I were introduced to Frank in 2015 to sell our house. When we met Frank he was pleasant, always had a smile, and very professional. Frank's aggressiveness and knowledge got us top dollar for our house and it sold fast, and working with him he felt like one of the family. The second time my parents were interested in putting their house on the market and first thing was to call Frank. It sold within a few weeks. I've recommended Frank [...]
We enjoyed working with Frank so much when buying our home in 2015 that it was an automatic choice when it came time to sell our home. For both buying and selling, Frank was extremely knowledgeable, patient, and approachable. Additionally, he was always on time and prepared for whatever we threw at him. We highly recommend Frank!  
"Wow. Never thought this experience could be so pleasant. Not only is Frank an amazing expert, he is also kind, patient, a skilled negotiator and instills confidence in this (at times) full of doubts process. We shifted our search focus a few times and Frank was fully on board with no hesitation. Frank has a wise and friendly way to help you steer away from unfavorable deals. He is available around the clock and everyone we met (other agents in properties we looked at) knew him. The [...]
Frank Celeste was a gem. In addition to being highly knowledgeable about the real estate market, with many years of experience, he is a consummate professional. He was extremely easy to work with, gave me very good advice about preparing my house for the sale, and was very responsive during the entire process of receiving offers, selling, and closing. I would work with Frank again in a heartbeat. He's that good.  
Contact
Hi there! How can we help you?
Contact us using the form below or give us a call.
Hi there! How can we help you?
Contact us using the form below or give us a call.