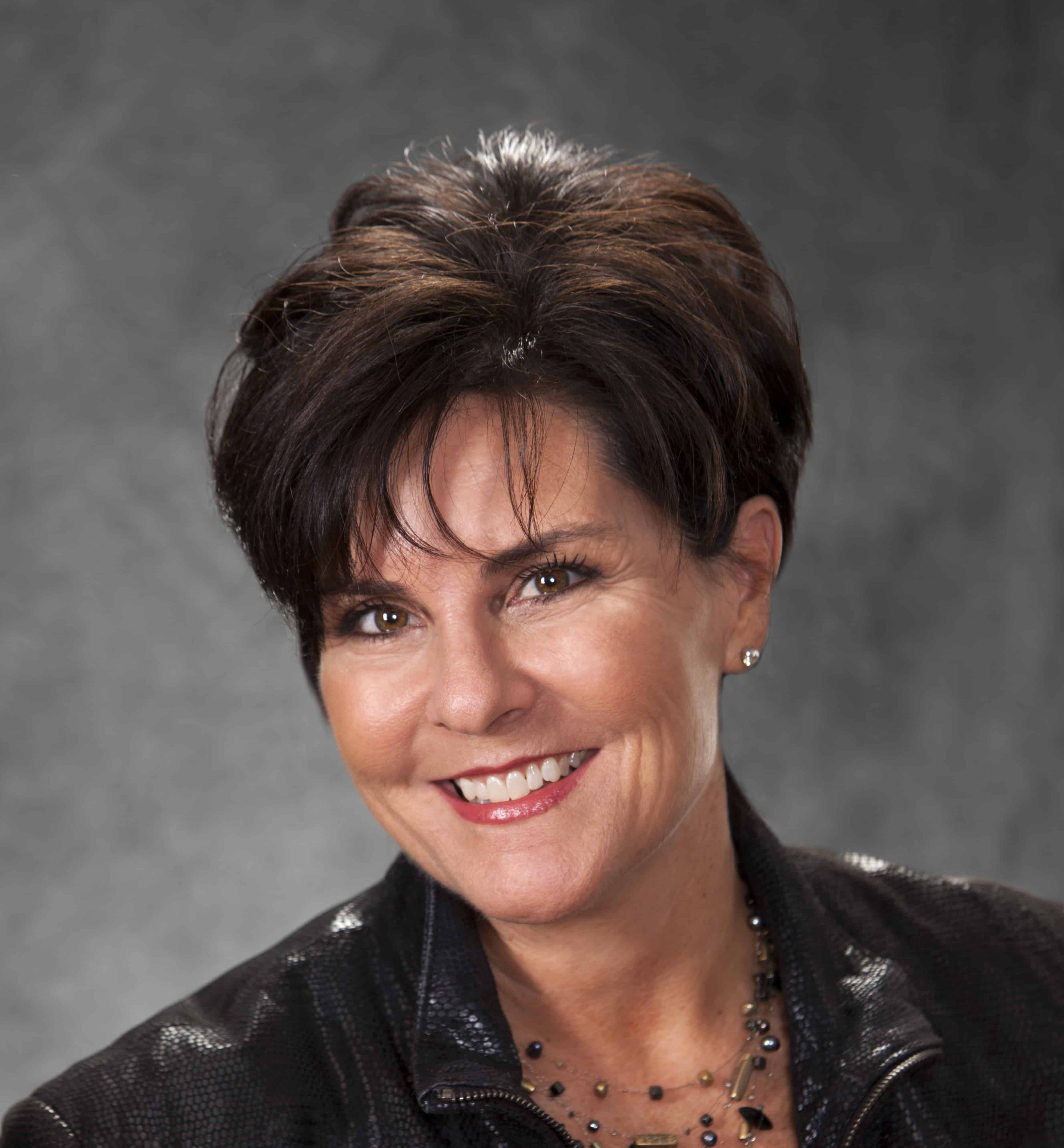 Global Real Estate Advisor
Julie delivers a wealth of knowledge, experience and professionalism to her real estate practice. Driven primarily by her genuine enthusiasm for real estate, she draws upon her diverse skill set acquired from her many years of working in the industry, in addition to her previous experience working in the related fields of private banking, mortgage lending and stock brokerage. Her well-rounded and deep understanding of how these fields affect the market throughout the real estate industry [...]
Julie delivers a wealth of knowledge, experience and professionalism to her real estate practice. Driven primarily by her genuine enthusiasm for real estate, she draws upon her diverse skill set acquired from her many years of working in the industry, in addition to her previous experience working in the related fields of private banking, mortgage lending and stock brokerage. Her well-rounded and deep understanding of how these fields affect the market throughout the real estate industry is an advantage to her clients. Originally from the Midwest and a graduate of the University of Kansas majoring in English literature, she has lived in many parts of the country. She moved to the western suburbs in 1997. Julie believes that honesty, loyalty and accountability are the cornerstones to building successful client relationships. She provides the highest level of client service throughout each transaction, partnering with vendors such as professional photographers, videographers, and graphic designers who also uphold her high level of service standards. In continuing with her commitment to enrich the community in which she lives and works, Julie has served as chairwoman of the Weston elementary schools, President of the FWPL and as PTO treasurer. She currently serves as Chairwoman for the Trustees of the Weston Public Library.
Office Location
544 Boston Post Road
Weston, MA 02493
Contact Info
Specifications
Languages:
Specialties:
Service Area:
Julie's Testimonials
"Julie helped us two times. Once was in selling our house in Wellesley, MA to prepare for a move to Austin, TX. She was very detail oriented and sold the house quickly. She even helped with the move day and working with the packers to make sure the house was left empty and then cleaned properly. This summer she helped us with our return from Austin to Boston. Julie was flexible with her time and arranged viewings while we flew in to survey the houses on the market. She also helped guide [...]
L.&D.P. - Closed in 2020
"Working with Julie was an incredibly positive experience that led us to a beautiful new home in a wonderful new location. From the outset, Julie listened to, heard and applied our every thought and wish on what we wanted, needed, couldn't live with and couldn't live without. She considered our family, our lifestyle, our careers and life demands and steered us expertly in the right direction on everything from locations and houses to look at to navigating the marketplace, the [...]
Closed in 2016
"Julie was incredible with the whole buying process. She paid close attention to details regarding location, different condo builds, price per area, and everything in between! We found the perfect condo in Boston in the neighborhood Julie suggested. Couldn't be happier in our new place!"
N.B. - Closed in 2019
"Julie handled the sale of my mother's home and did a fabulous job! During her initial meeting with my mother and sister, she gave great advice on how best to stage the home. She priced the home well and marketed it to attract several people to the first open house. Not only did she sell the house on the very first open house, but she was able to get $10K more than asking price! But, Julie's work didn't stop there. Even after the sale, she helped my mother coordinate for the [...]
Closed in 2014
"Julie listed the house I was selling as well as helped me find a home to move to. For the house sale, she was spot-on for pricing it in the local market. She helped us through every step of the way in a professional and friendly manner. In looking for a home to buy, Julie took the time to learn about what I was looking for and offered other options that I hadn't thought about. She was knowledgable about the area and was available to me for showings and to answer questions I had [...]
Closed in 2015
"Julie did an amazing job selling our condo! Her advise on getting it market ready was such a huge help. She had a wonderful network of people to help us with painting, moving and other things related to the move. Julie was very knowledgeable about condos and fees in the area and her advise on price was right on. We sold the condo in just a few weeks thanks to Julie helping us price it and present it."
Closed in 2017
"My husband and I had a fantastic experience with Julie. It was our first time buying a home and she made us feel knowledgeable and comfortable about the decisions we were making. We had a million questions and she was extremely patient with us as we navigated the whole process. She was also extremely knowledgeable about the area and the pros and cons of each section of town. We are in our new house and we still call her with random questions! I would highly recommend Julie to anyone [...]
Closed in 2013
"Julie was critical in the purchase on my home in Wayland. Her skills are top notch and were necessary through the negotiation of the purchase of the home. It was Julie's knowledge of the area and relationships with other brokers that got the home we were looking for. Her ability to zero in on the style, size, and location of the home was the key to a great experience."
Closed in 2015
"Julie was our listing realtor. Julie is very professional and competent in all aspects of a home sale. Pre-sale: she made recommendations and referrals for septic and town issues. Listing, marketing, and showing: all pictures, sales materials, and showings were well done. Negotiation: Her advice was sound. Follow through and closing: her knowledge and attention to detail was excellent. Moving: she provided good recommendations for movers. In summary, I highly recommend Julie as a [...]
Closed in 2016
"Julie is knowledgeable, professional and extremely comfortable to work with-not a combination I easily found among real estate agents. She never gets discouraged and she got the job done."
Closed in 2020
Contact
Hi there! How can we help you?
Contact us using the form below or give us a call.
Hi there! How can we help you?
Contact us using the form below or give us a call.