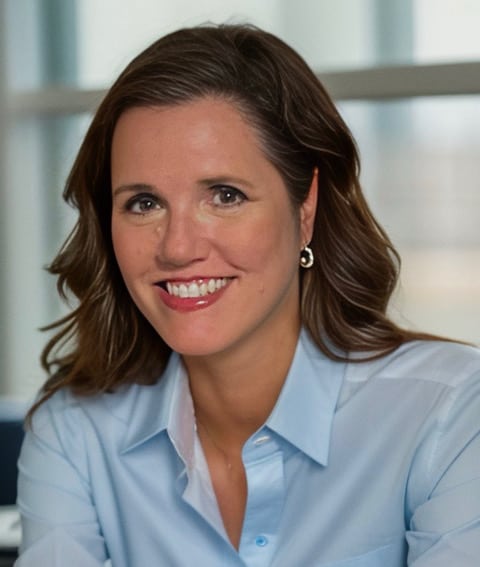 Global Real Estate Advisor
|
Sales Associate
After a successful career in Social Work and several moves around the country with her family, Rachael Staab has turned her MSW experience and passion for real estate into a career. Rachael joined the Gibson Sotheby's International Realty team as a Marketing Coordinator before becoming a realtor and quickly fell in love with the industry. She brings this enthusiasm and energy to every transaction, while her experiences in real estate during her own home-buying processes allow her to [...]
After a successful career in Social Work and several moves around the country with her family, Rachael Staab has turned her MSW experience and passion for real estate into a career. Rachael joined the Gibson Sotheby's International Realty team as a Marketing Coordinator before becoming a realtor and quickly fell in love with the industry. She brings this enthusiasm and energy to every transaction, while her experiences in real estate during her own home-buying processes allow her to deeply understand each client's needs. Rachael's strong ethical sense, organization, communication skills, and eye for detail are strong assets to her work, and her clients feel confident that she is a trustworthy and knowledgeable advisor. The area's close proximity to both the ocean, nearby islands, as well as a quick drive or ferry ride into the city, are important as is the sense of community, top schools, and strong sports programs for her two children. Rachael loves spending time with her family, volunteering at school, church and scout events, boating, cooking, traveling, gardening, interior design, as well as enjoying all of the outdoor activities the South Shore has to offer.
Office Location
15 Shipyard Drive, Unit 1A
Hingham, MA 02043
Contact Info
Specifications
Languages:
Specialties:
Service Area:
Rachael's Testimonials
"Rachael was a literal lifesaver during our home buying process. They say not to cram too many big life events into too short a time span - well, my husband and I decided to do the polar opposite. We had our son, then moved internationally with him only 3 months old, while looking for jobs and a new place to call home. Rachael kept us sane throughout the home buying process, and helped filter through the madness to find the perfect home for our family. We now are living a block from the beach [...]
Contact
Hi there! How can we help you?
Contact us using the form below or give us a call.
Hi there! How can we help you?
Contact us using the form below or give us a call.