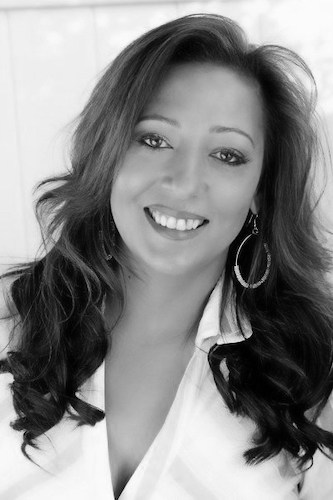 Global Real Estate Advisor
|
Sales Agent
A lifelong resident of Massachusetts, Robin Perry began her career more than 14 years ago working in the Back Bay on Newbury Street in Boston. Being born and raised in Boston has given her the opportunity to take full knowledge of what is going on in the real estate market for the Boston area as well as having lived in the North Shore area for several years as well. Robin is fully committed to providing 100% of professional services, dedication and attention to her clients. In doing so, [...]
A lifelong resident of Massachusetts, Robin Perry began her career more than 14 years ago working in the Back Bay on Newbury Street in Boston. Being born and raised in Boston has given her the opportunity to take full knowledge of what is going on in the real estate market for the Boston area as well as having lived in the North Shore area for several years as well. Robin is fully committed to providing 100% of professional services, dedication and attention to her clients. In doing so, she consistently provides a one-stop shopping selection. Specializing in assisting 1st time buyers with the information they need to purchase a property, Robin has in-depth knowledge of the entire industry no matter the price point. In fact, she has been involved in the developments of The Davinci Lofts in Chelsea, Massachusetts where she represented the developer and sold 16 units, while also doing so in the same town at Mill Creek Condominiums, where she has been involved in 77 transactions for the units there to date. Robin is also well versed in the relocation of her clients to Boston and the surrounding areas. The purchase of a home or investment property is one of the most important decisions one will ever make. Caring about her customer's needs and dreams is ultimately Robin's #1 priority. She will strive to provide buyers and sellers of real estate with the most up-to-date market information available, which is guaranteed through the Sotheby's brand. Robin believes in communicating with and educating clients and customers with the most rewarding choices, and a high-level of services that the Sotheby's name is known for. Robin welcomes the opportunity to make your transition within Massachusetts a comfortable one.
Office Location
556 Tremont Street
Boston, MA 02118
Contact Info
Specifications
Languages:
Specialties:
Service Area:
Contact
Hi there! How can we help you?
Contact us using the form below or give us a call.
Hi there! How can we help you?
Contact us using the form below or give us a call.