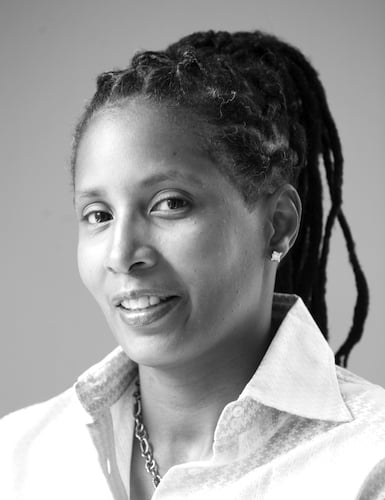 Global Real Estate Advisor
|
Sales Agent
S. Fulani Butler has been involved in Boston real estate for more than 20 years literally from the ground up. After college she worked in the construction industry for many years. She purchased a home in the South End which she renovated creating rental units and a great home for her family. She brings her vision, skill and personal approach to each clients pursuit, whether buying, selling or investing. Her sales experience ranges from selling multimillion dollar properties to working [...]
S. Fulani Butler has been involved in Boston real estate for more than 20 years literally from the ground up. After college she worked in the construction industry for many years. She purchased a home in the South End which she renovated creating rental units and a great home for her family. She brings her vision, skill and personal approach to each clients pursuit, whether buying, selling or investing. Her sales experience ranges from selling multimillion dollar properties to working with first time home buyers making her a valuable asset to Gibson Sotheby's. Her travels through Europe, Africa and more recently Asia have enhanced her vision of differing landscapes and diverse cultures. As an independent agent Fulani has excelled and her merger with Barbara Cowley make this an even more dynamic and compelling entity. The S. Fulani Butler & Barbara Cowley team deliver unparalleled personal boutique service. Clients reflect this in their recommendations - Fulani has been my trusted real estate adviser for several years, helping me navigate the purchase of my first condo in Boston and subsequently three more deals with my partner. She has deep knowledge of the Boston housing market and has helped me sell for above-asking in a down market, and line up a series of sharp transactions in a highly competitive market M.R. VP of Boston Firm. Another clients experience Fulani has helped my wife and I through the purchase of our first condo and single family home in Boston. She is a true professional, expert in her field, and most importantly caring and fun to work with. I can't recommend her and her colleague Barbara Cowley enough. J.B. Associate Attorney in Boston.
Office Location
556 Tremont Street
Boston, MA 02118
Contact Info
Specifications
Languages:
Specialties:
Service Area:
Contact
Hi there! How can we help you?
Contact us using the form below or give us a call.
Hi there! How can we help you?
Contact us using the form below or give us a call.