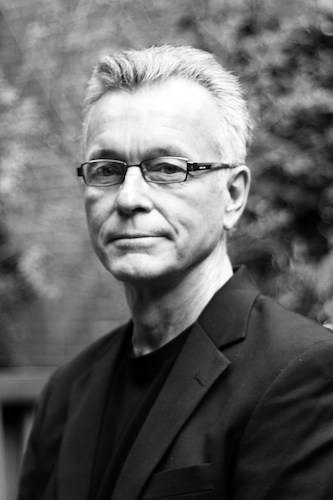 Global Real Estate Advisor
|
Sales Agent
As a veteran "Bostonian" and senior sales associate with Gibson Sotheby's for the past 30+ years, Ted Pietras has extensive knowledge & familiarity with Boston and its real estate environment. Ted is consistently among the top producers at Gibson Sotheby's and has received state and national recognition for his outstanding sales achievement. In 2018, Ted was selected by the Mayor's office to serve on the Dartmouth Street Citizen's Advisory Committee and the Stuart Street Advisory Group, [...]
As a veteran "Bostonian" and senior sales associate with Gibson Sotheby's for the past 30+ years, Ted Pietras has extensive knowledge & familiarity with Boston and its real estate environment. Ted is consistently among the top producers at Gibson Sotheby's and has received state and national recognition for his outstanding sales achievement. In 2018, Ted was selected by the Mayor's office to serve on the Dartmouth Street Citizen's Advisory Committee and the Stuart Street Advisory Group, both of which advise the Boston Redevelopment Authority (BRA) on current development initiatives. Ted is proactively involved in effecting change; he served as State Legislative Aide, organized a successful city-wide homeowner's group that focused on real estate issues and stays involved in local politics. In addition to his career as a successful real estate agent, Ted is a proud father. His daughter graduated from Northeastern University. Ted aggressively supports the Arts in Boston, served recently on the board of directors of the Community Music Center of Boston and is on the board of The Friends of Peters Park, Eight Street Neighborhood Association and the Berkeley Community Gardens. Ted also serves on the Board for the South End Business Alliance (SEBA) the Board of the Friends of Titus Sparrow Park and as past President of Pilot Block Neighborhood Association. He has a leadership role in improving neighborhood conditions and trying to help to maintain and increase the sense of community.When choosing the right realtor for the sale of your home or purchase of a new home, choose someone with a proven track record in real estate and in the community. Ted knows the market, is a firm but fair negotiator and will keep you informed on real estate trends and expectations. Give Ted a call to discuss your real estate plans and objectives 617.549.2078 cell or e-mail Tedp@GibsonSIR.com.
Office Location
556 Tremont Street
Boston, MA 02118
Contact Info
Specifications
Languages:
Specialties:
Service Area:
Contact
Hi there! How can we help you?
Contact us using the form below or give us a call.
Hi there! How can we help you?
Contact us using the form below or give us a call.